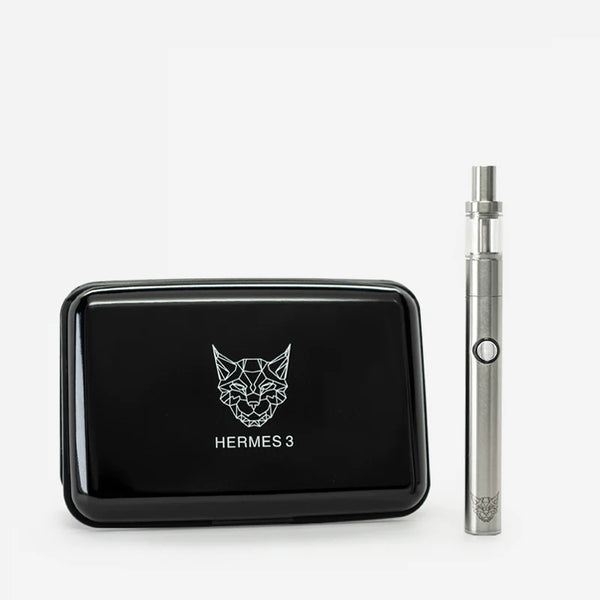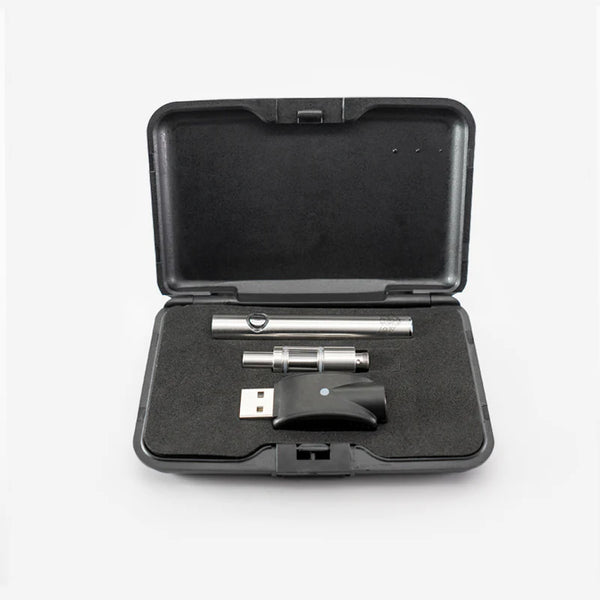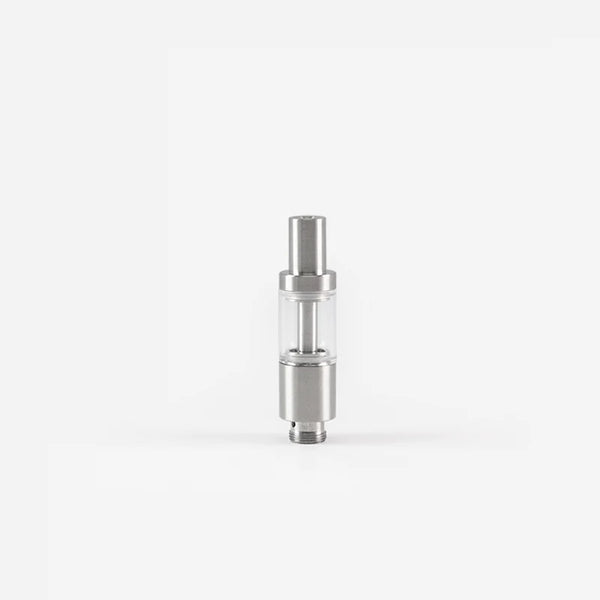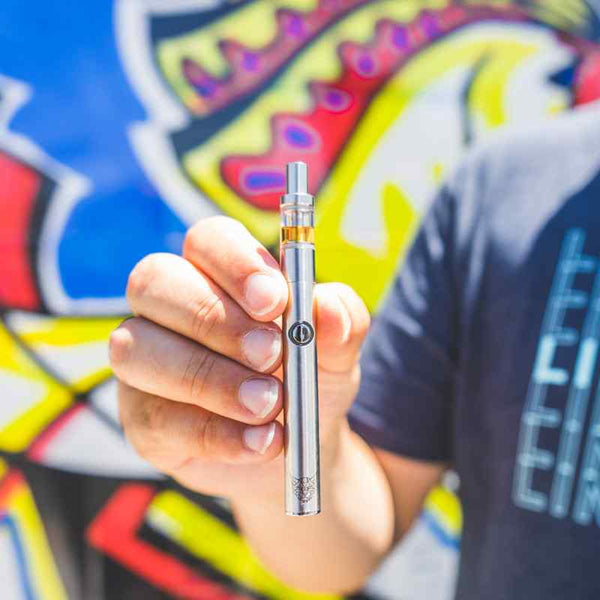 LINX HERMES 3 REFILLABLE DISTILLATE VAPE PEN KIT
LINX HERMES 3
A Refillable Vape Pen Designed For The Vaping Connoisseur.
ALL VISCOSITIES - Utilizing revolutionary ceramic heating technology, the Hermes 3 is engineered to vape all oil types, thick or thin. This portable vape pen makes the concern of oil compatibility a thing of the past.
LARGE VAPOR - The three temp battery provides the variability while the advanced atomizer on the this refillable vape pen provides a larger surface area to produce colossal clouds loaded with flavor.
ZERO  WASTE - Hermes 3 features a 0.5ml atomizer, with oil inlets strategically positioned at the base. Every last drop of the oil is funneled to the heating element, virtually eliminates all oil waste.
ENVIRONMENTAL FRIENDLY  - One Hermes 3 refillable atomizer removes up to 5 - 15 disposable cartridges from our oceans and landfills. Together we can take steps to reduce waste and help protect our environment.
HEAVY METALS FREE - Medical grade stainless steel shell and mouthpiece. The Linx Hermes 3 atomizer is constructed from 100% stainless steel, completely removing alloy metal, the source of heavy metals, from the equation. Medical grade stainless steel shell and mouthpiece
FULL FEATURES
Ceramic heating element (No cotton)
Heat all viscosity
Three temperatures
Medical grade stainless steel shell and mouthpiece
Complete with carrying case
INCLUDES
1 Hermes 3 refillable atomizer
1 Hermes 3 battery
1 Hermes 3 mouthpiece
1 USB charger
1 carrying case
Key Features

BATTERY: Lithium-ion battery recharges in 2 - 3 hours via USB. 290 mAH.
ATOMIZER: Glass tanked atomizer compatible with oil and liquid. 0.5 ml.
MATERIAL: Ceramic heating element (no cotton), glass tank, stainless steel shell and mouthpiece. Vapor path is constructed entirely from medical grade components.
DIMENSION: 10.5 mm (Diameter) x 105.0 mm (Length)
WEIGHT: 28g
VOLTAGE: 3.0v - 4.2v