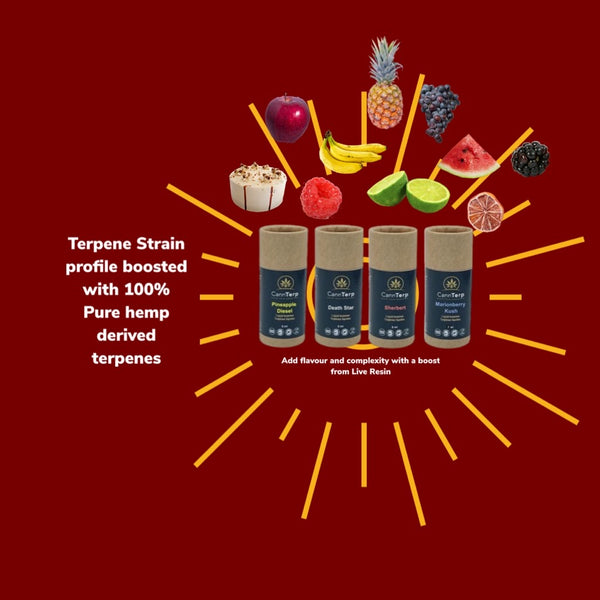 Live Resin Infused
This is our brand new ultra-premium line, which is a blend of our botanical terpene line with the addition of unique and flavourful live resin. The result is a complex scent and flavour experience, with an accessible price point.
If you are wanting to advance your terpene game without breaking the bank, this is the product line for you.
This product has enhanced complexity through the addition of 100% Hemp derived terpenes, for a more authentic experience.
Terpenes do not contain any THC, CBD, VG, PEG,  MCT or any other additives.