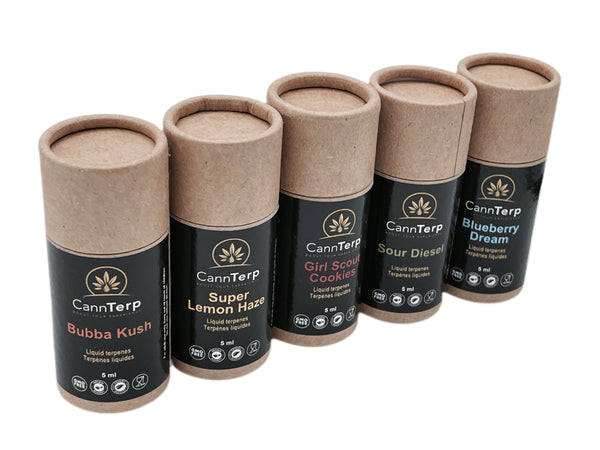 Live Resin Terpenes
100% Hemp Derived Terpenes -This is the product you have been waiting for! 
Our ultra-premium terpene blends are derived directly from C. Sativa (Hemp) plants. Live resin terpenes are extracted from fresh, live flowers and processed immediately after harvest. 

This product delivers the most authentic and comprehensive aromatic and flavour experience out there. Since they are extracted directly from the buds, these terpene blends include esters, aldehydes and flavonoids that round out the other scent, flavour and effects. 
All Products do not contain any THC, CBD, VG, PEG, PG, MCT or any other additives.