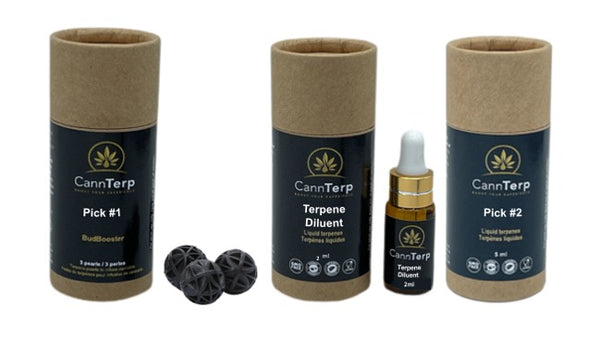 This is the perfect package to explore the variety of ways that you can use terpenes to boost your overall consumption experience. This package provides you everything you need to infuse flower, concentrates and make your own finished products.
1 x 5ml - Tepene Strain Profile
1 x 2ml - Terpene Diluent - Viscosity 
1 x Pack BudBooster - Terpene Infusion Pearls 
Our Terpene Diluent does not contain PG, VG, PEG, MCT, Squalane, Squalene, Coconut oil, Triethyl Citrate, or Vitamin E Acetate. It is made of pure terpenes.