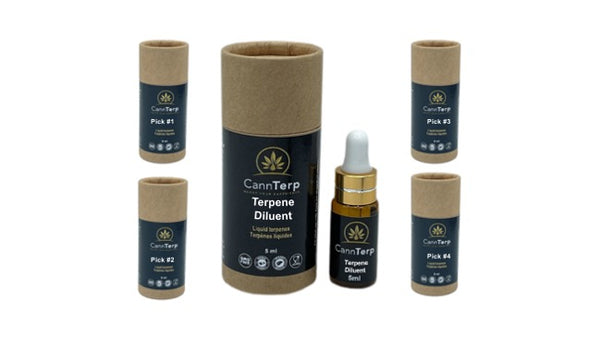 This is the perfect starter pack to explore and try different flavours, effects and aromas for your concentrates. This package includes: 

4 x 5ml - Tepene Strain Profiles 
1 x 5ml - Terpene Diluent - Viscosity 
Our Terpene Diluent does not contain PG, VG, PEG, MCT, Squalane, Squalene, Coconut oil, Triethyl Citrate, or Vitamin E Acetate. It is made of pure terpenes.