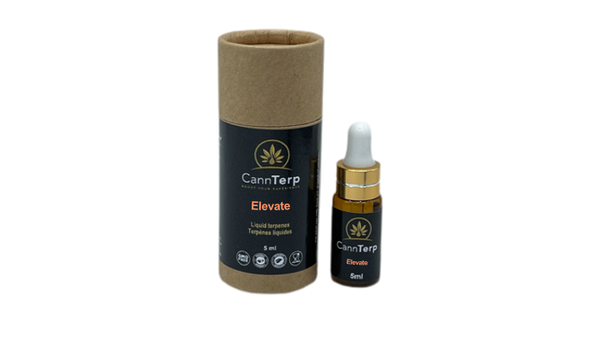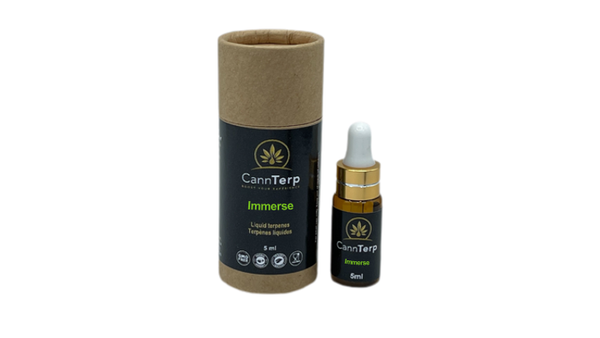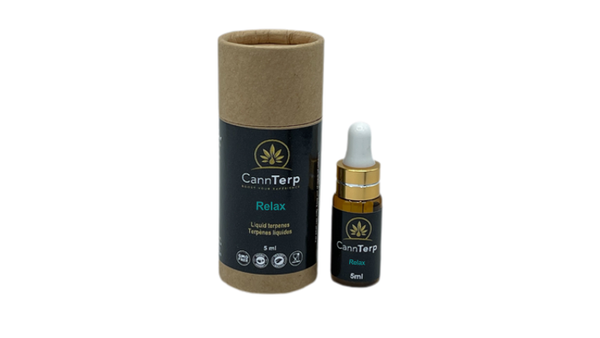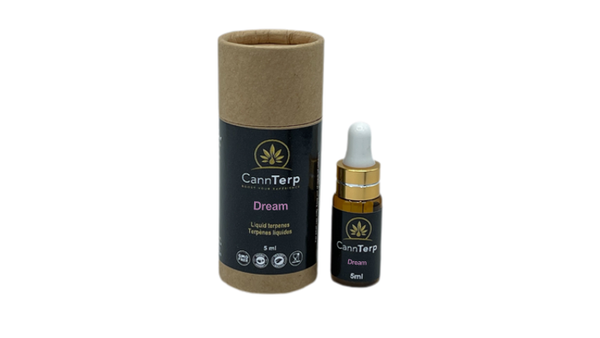 Bong Booster water infusions
ELEVATE – LIMONENE DOMINANT
Description: Elevate your senses with this uplifting blend of sweet citrus terpenes. This blend of sweet scents and tart fruit helps to create a social and energized feeling. Whether you plan on interacting with friends or going for a hike, enjoy notes of lemon, grapefruit and lime.
Smell: Citrus, skunk, sweet, sour
Effects: Energizing, sociable, uplifting, may help to relieve pain and inflammation
Boost your Experience: Hiking, Crafting, Cooking
Terpene blend: Limonene, Terpineol, Beta Caryophyllene, Alpha Pinene, Beta Pinene
IMMERSE – MYRCENE DOMINANT
Description: Immerse yourself in this fruity and earthy blend of terpenes while working on a creative project or watching a binge-worthy show. Looking to relieve stress while still feeling alert? Get refreshed with notes of juicy mango, hops, lemongrass and mint.
Smell: Piney, earthy, fruity, pungent
Effects: Euphoric, stress relief, alert, can create a "couch-lock" feeling
Boost your Experience: Gaming, reading, binge watching
Terpene Blend: Myrcene, Limonene, Alpha Pinene, Beta Caryophyllene, Eucalyptol
RELAX – TERPINOLENE DOMINANT
Description: Take a breath and relax with this spicy and sweet blend of terpenes. Perfect for watching a movie or reading your favourite book, get ready to settle in. Notes of cinnamon, pepper, rosemary and sage will have you feeling uplifted with an enhanced sense of creativity.
Smell: Citrus, spicy, piney
Effects: Relaxed, creative, uplifting
Boost your Experience: watching a movie, crafting, bath time
Terpene blend: Terpinolene, Beta Caryophyllene, Myrcene, Limonene, Humulene
DREAM – LINALOOL DOMINANT
Description: Have sweet (and spicy) dreams with this calming blend of terpenes. Tuck yourself in and experience a sedating floral and slightly spicy scent. Notes of lavender, coriander and sweet basil help lift your spirits and melt away stress.
Smell: Floral, earthy, spicy, sweet
Effects: Sedating, elevates mood, stress relief
Boost your Experience: Sleeping, staying asleep
Terpene blend: Linalool, Terpinolene, Myrcene, Nerolidol, Gamma Terpinene
How to use BongBooster Products: Place 3-5 drops of the desired BongBooster terpenes directly into the water (number of drops depend on amount of water used), use apparatus as usual. For use in bongs, water pipes and any other water smoking apparatus.
To enhance the flavour, scent and effects of your consumption experience. Tailor your high and boost your experience.