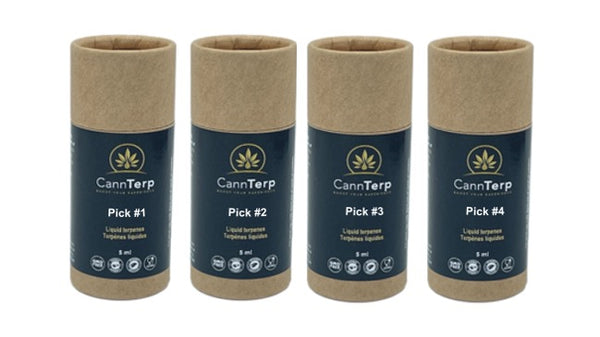 Mix and Match - Terpene Starter Pack
This is the perfect starter pack (or stocking up pack). Whether you are trying terpenes for the first time or stocking up on your favourite blend, select any 4 of our terpene Strain Profiles and save!
Use the dropdown to select a custom mix of any 4 terpene Strain Profile blends (5ml each).